Patient 01
Before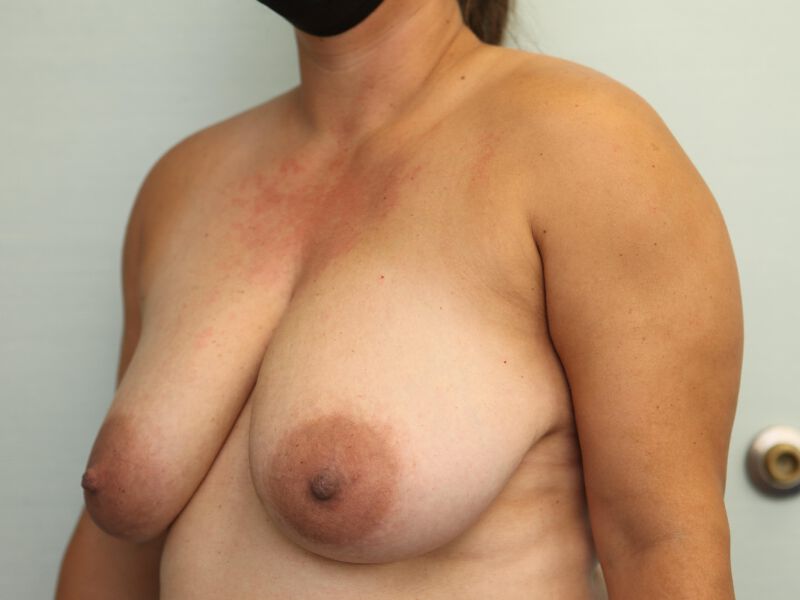 After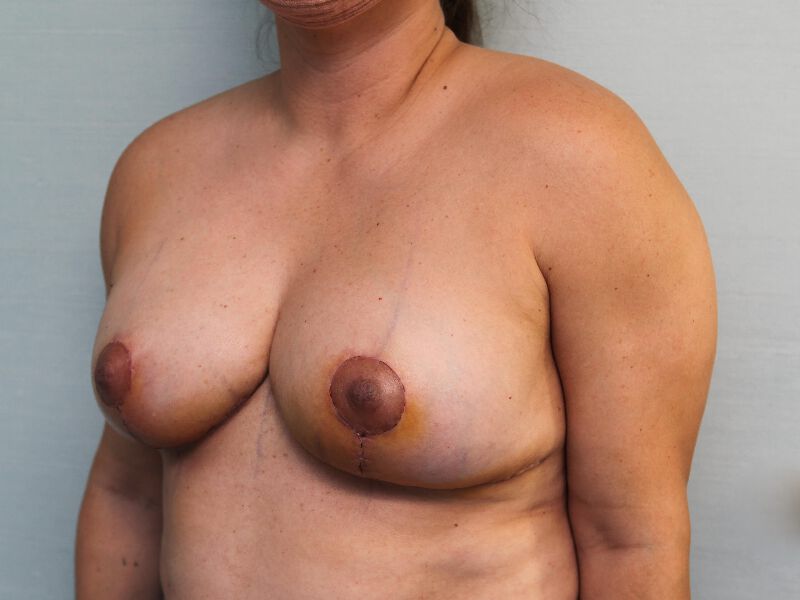 Before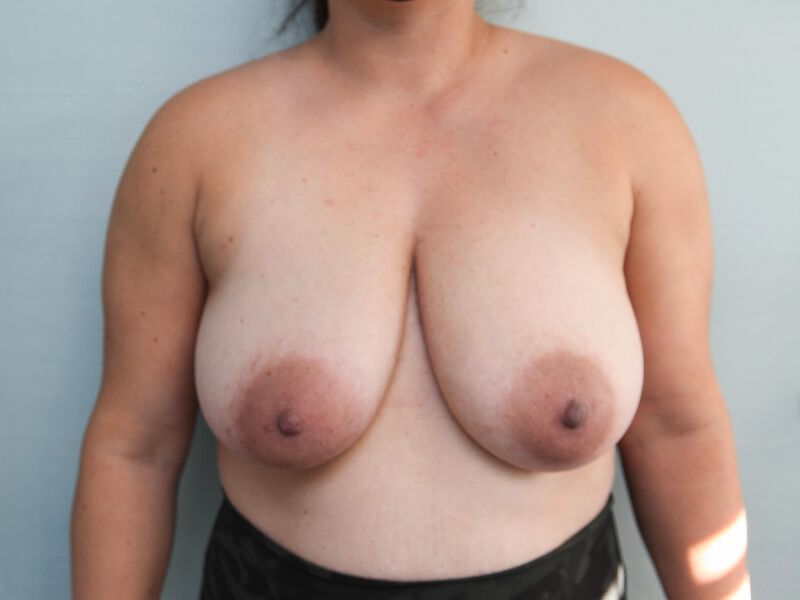 After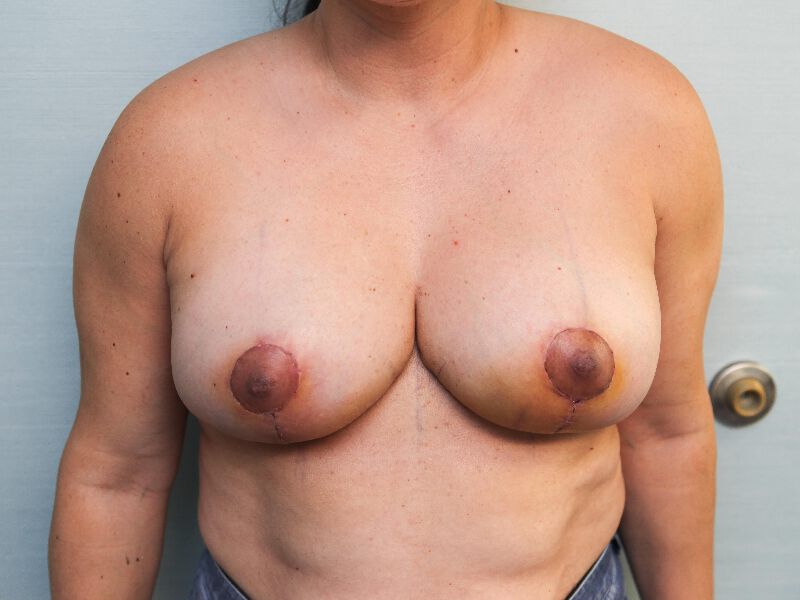 Before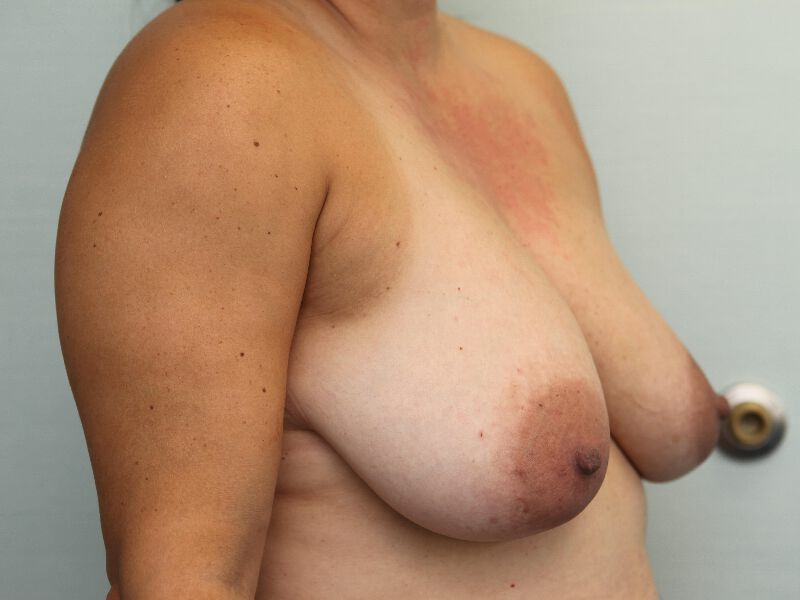 After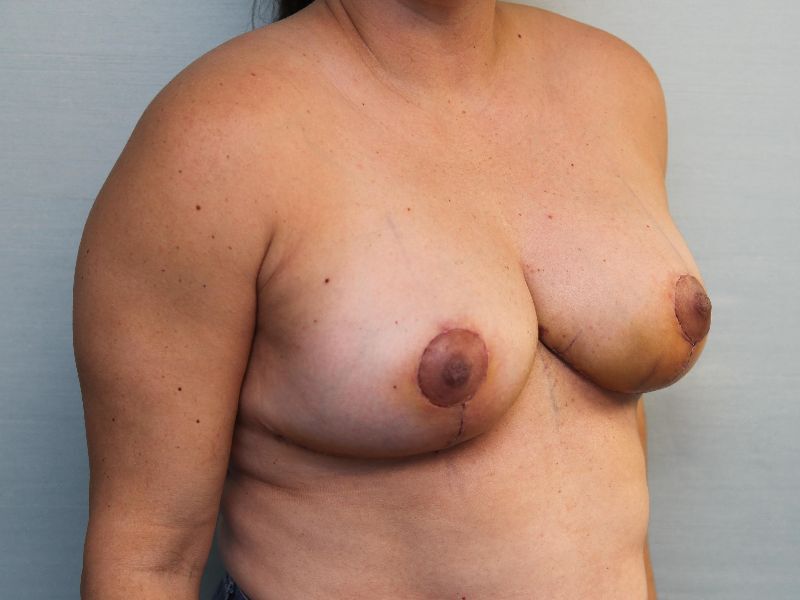 Breast Reduction before and 7 days following surgery.
This Westport breast reduction patient had overly large breasts and wide areola. Her breasts became ptotic as the lower pole descended past her inframammary crease and onto her abdomen due to the weight of her breast tissues. Her apex also pointed downward. Dr. O'Connell performed a breast reduction and areola reduction. At seven days post-op, her breasts have a more lifted, aesthetically pleasing shape with improved forward projection despite the modest swelling. The areolas decreased in size and are positioned centrally on the breast mound. Her results will only get better as the inflammation continues to resolve and the incisions heal.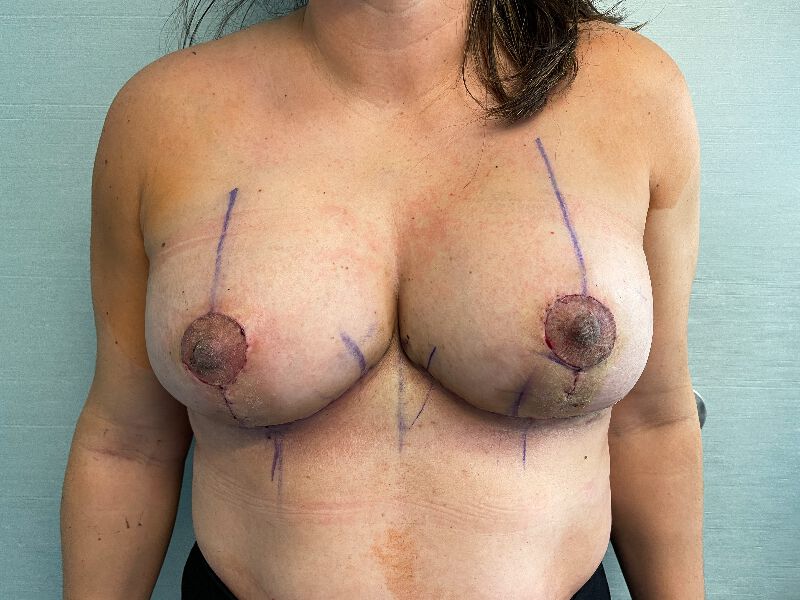 Breast Reduction after 2 days
At two days post-op, her incisions have yet to heal. The fine, absorbable sutures will dissolve on their own and will not require removal. The breasts have not yet settled. There is prominent swelling and firmness, although her breasts appear noticeably smaller and more balanced immediately.
Patient 02
Before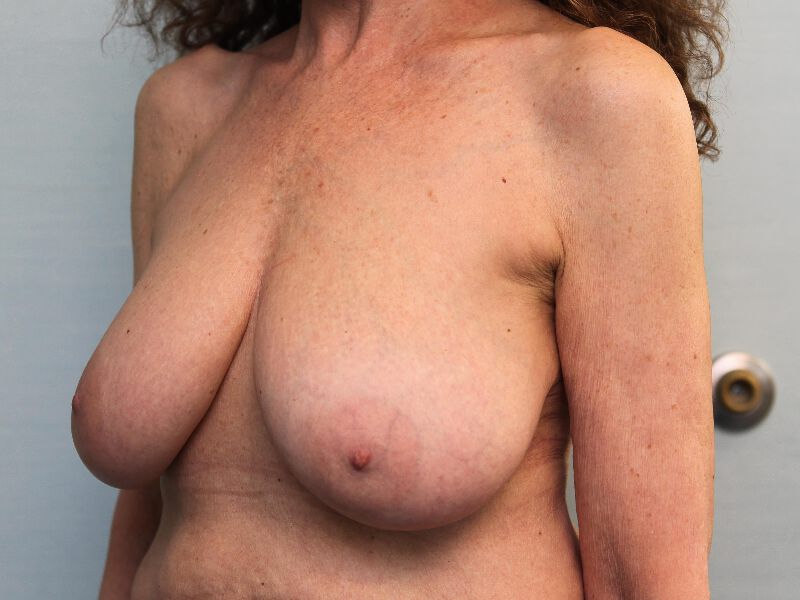 After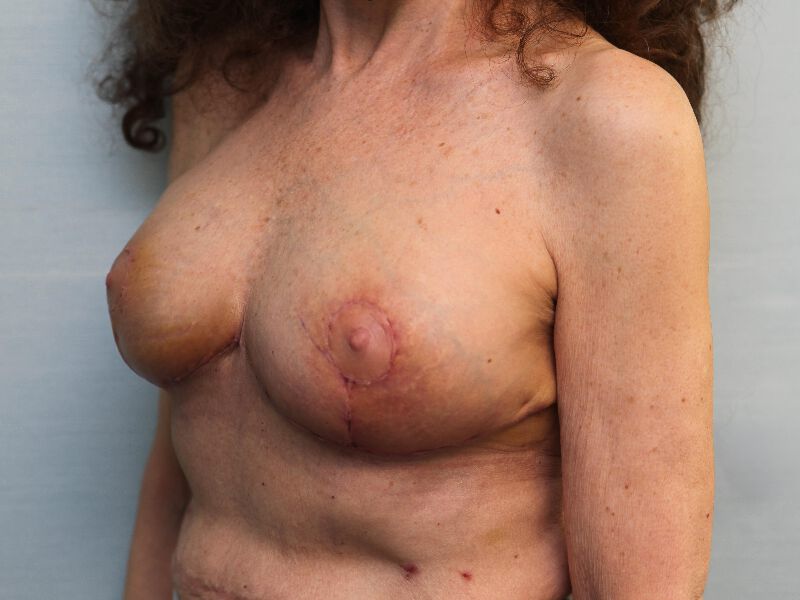 Before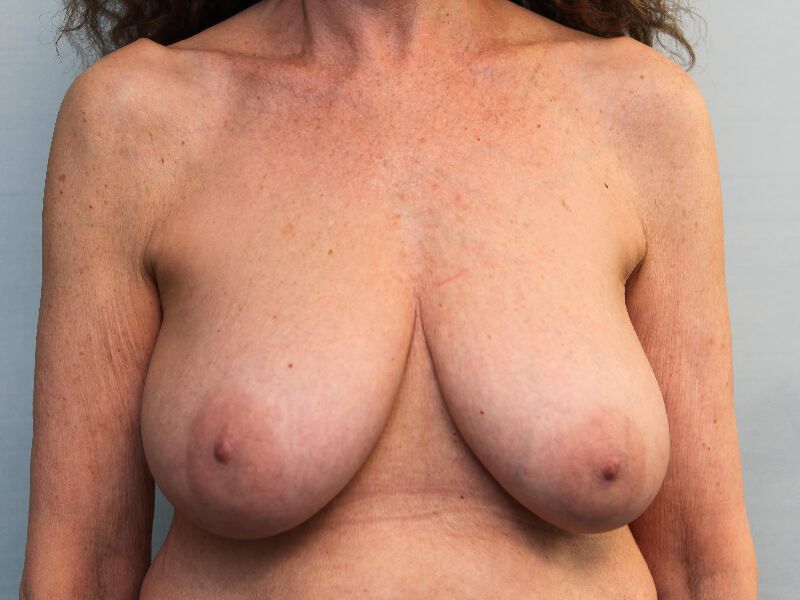 After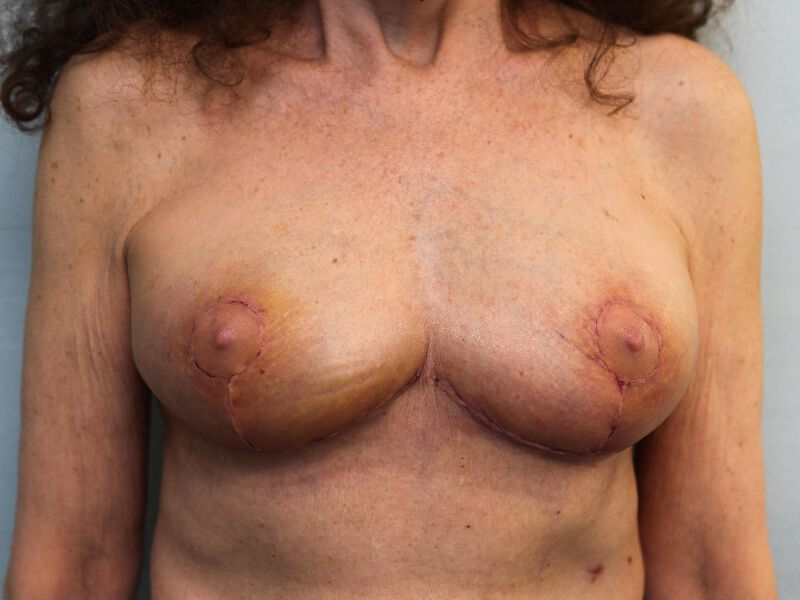 Before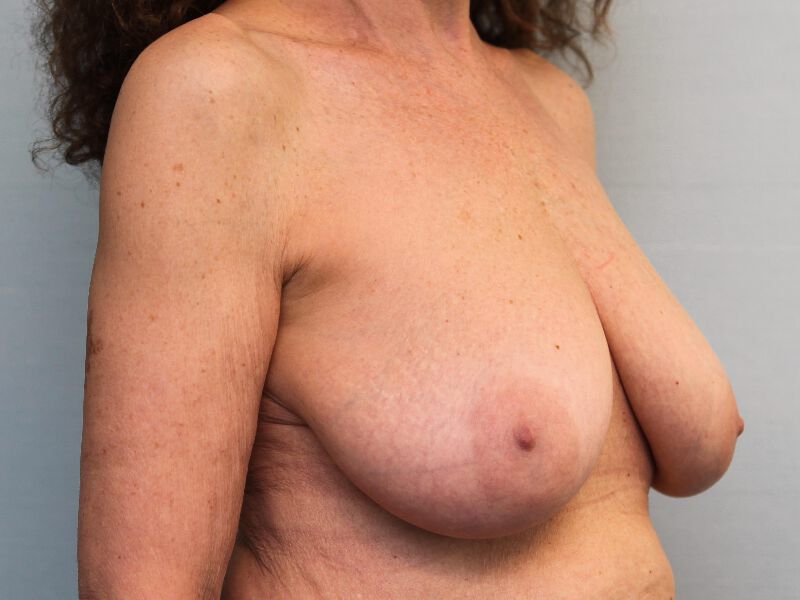 After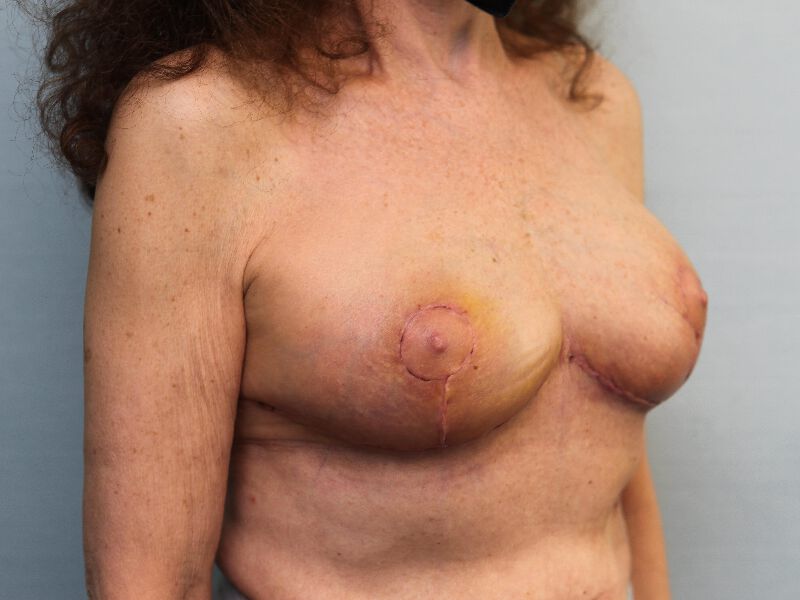 Breast Reduction Before and 7 days following surgery on 70-year-old patient.
This 70-year-old Westport breast reduction patient's breasts had shifted due to gravity and aging, causing her large, heavy breasts to descend onto her abdomen. As the volume shifted downward and ultimately past the lateral chest wall, the breasts took on a splayed appearance. Her nipple-areola complex also exhibited ptosis. During reduction mammoplasty, Dr. O'Connell removed the excess breast tissue using the anchor technique. He raised the nipple-areola complex to a more youthful position and decreased the size of her widened areola. In these photos, taken seven days post-op, you can see an early preview of her results. Her breasts are smaller and lifted off her abdomen. The tissues are still somewhat swollen and firm, but will relax and soften over time. The incisions are still fresh, and there is mild bruising, which should subside in a week or two.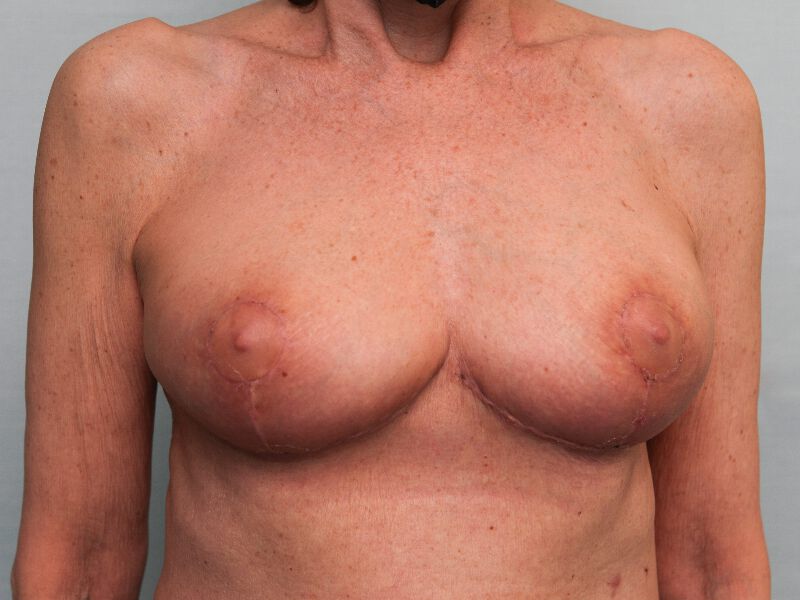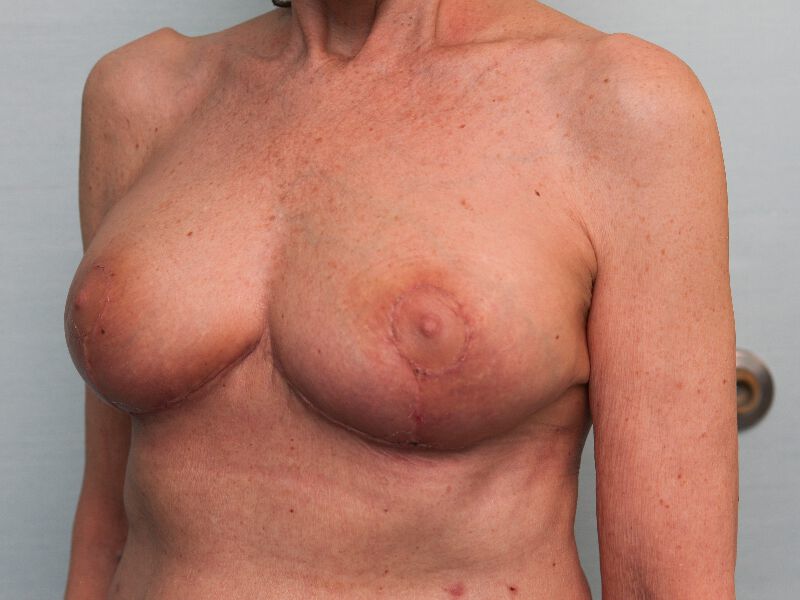 Breast Reduction 14 days following surgery on 70-year-old patient.
The scar is in the early stages of healing. Redness around the incisions has visibly diminished. The tissues are beginning to settle down. As the inflammation subsides, the overlying skin appears more relaxed. The lollipop scar around the areola and down the center of the lower breast pole is beginning to heal nicely. The inframammary incision still appears raised and bumpy; However, the scar will flatten and fade as the sutures dissolve and scar remodeling occurs during the next 12 to 18 months. Her breasts are smaller and more harmonious in relation to her figure, even in this early stage of healing.