Your Source for Non-Invasive
Aesthetics and Aesthetic Surgery
Dr. Joseph O'Connell
At the Aesthetic Center of Connecticut, We Specialize in Non-Invasive Services
Unlike some plastic surgical practices that essentially offer only surgery, our first approach is almost always non-surgical.This is because we prefer our patients to look natural and "non-surgical." Today's technology allows non-surgical approaches to most plastic surgical problems and this is accompanied in most instances by shorter recoveries, less need for anesthesia, less risk and lower cost. Examples would be our preference for non-invasive fat removal over liposuction, use of BOTOX®, fillers and non-invasive skin tightening over facelifting and use of lasers and radio frequency technology over eyelid surgery. This requires a sizable ongoing investment in the latest technology - and we've done that. What makes us unique is that when it's time for the surgical approach you've got the skill and experience of a renowned board certified plastic surgeon with over 35 years of surgical experience.
Meet Dr. Joseph O'Connell
Contact Our Office
Ask Dr. O'Connell About the Procedure You're Considering and Let Your Transformation Begin.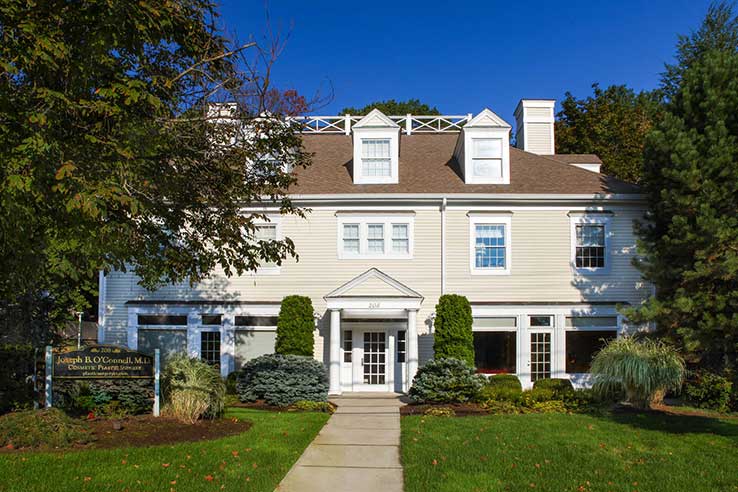 Visit Our Office
The Aesthetic Center of Connecticut
The Aesthetic Center is conveniently located in a freestanding building on Route 1 in Westport, CT. Our dedicated team of nurses and administrative personnel strive to make your visit an exceptional experience.
The Aesthetic Center of Connecticut®
208 Post Rd. West, Westport, CT 06880
Tel:(203) 454-0044
+ Get Directions