About
The offices of Dr. Joseph O'Connell® at Total Aesthetics ™ are conveniently located on the Post Road West in Westport, Connecticut. Here you'll find a soothing, home-like atmosphere – from the well-appointed reception area and private consultation rooms where you'll feel relaxed and pampered, contrasting with the high-tech feel of our nationally accredited, State licensed surgical suite. In addition to providing the highest level of surgical care, no effort is spared to create an environment where each patient is nurtured and cared for as an individual.
---
Our Office in Westport, CT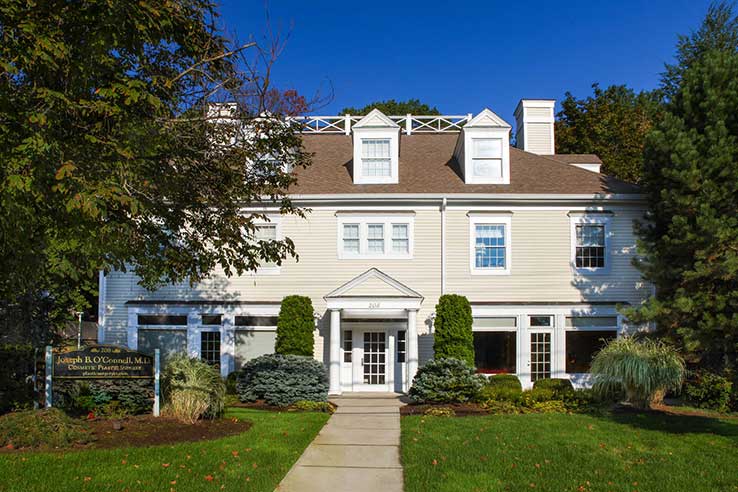 Total Aesthetics ™ is conveniently located in a freestanding building on Route 1 in Westport, CT. The entrance is not visible from the street, enhancing our patients' privacy. Separate entrances are available for patients who wish to bypass the reception area for additional privacy. Our office includes an outpatient surgical facility, accredited as a level C (the highest level) by the American Association for Accreditation of Ambulatory Surgical Facilities and licensed by the State of Connecticut. Anesthesia services are provided exclusively by anesthesiologists.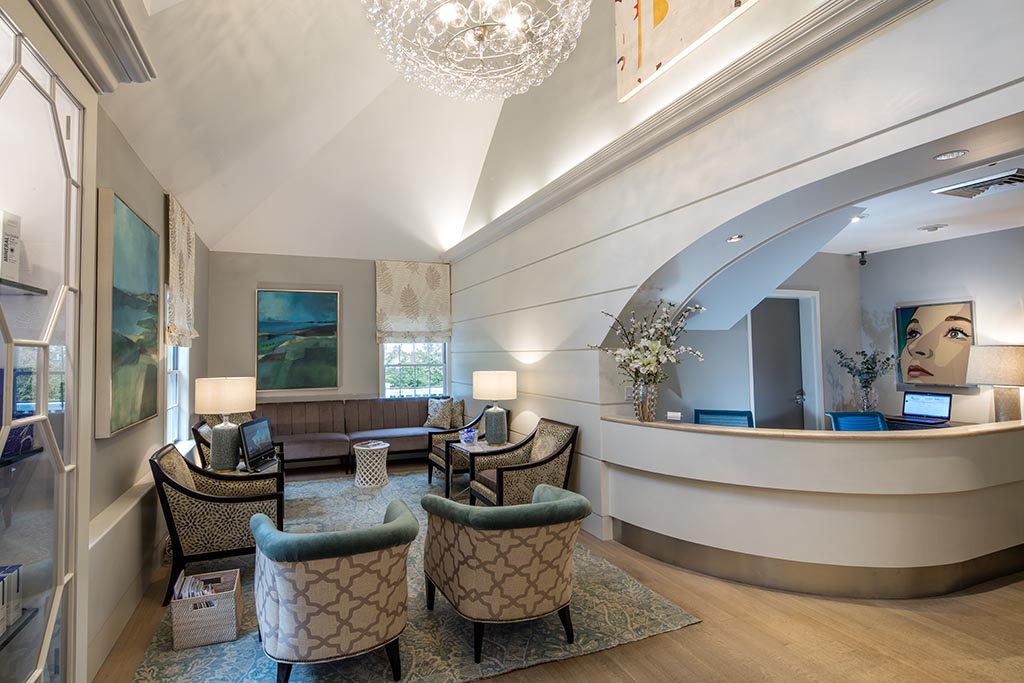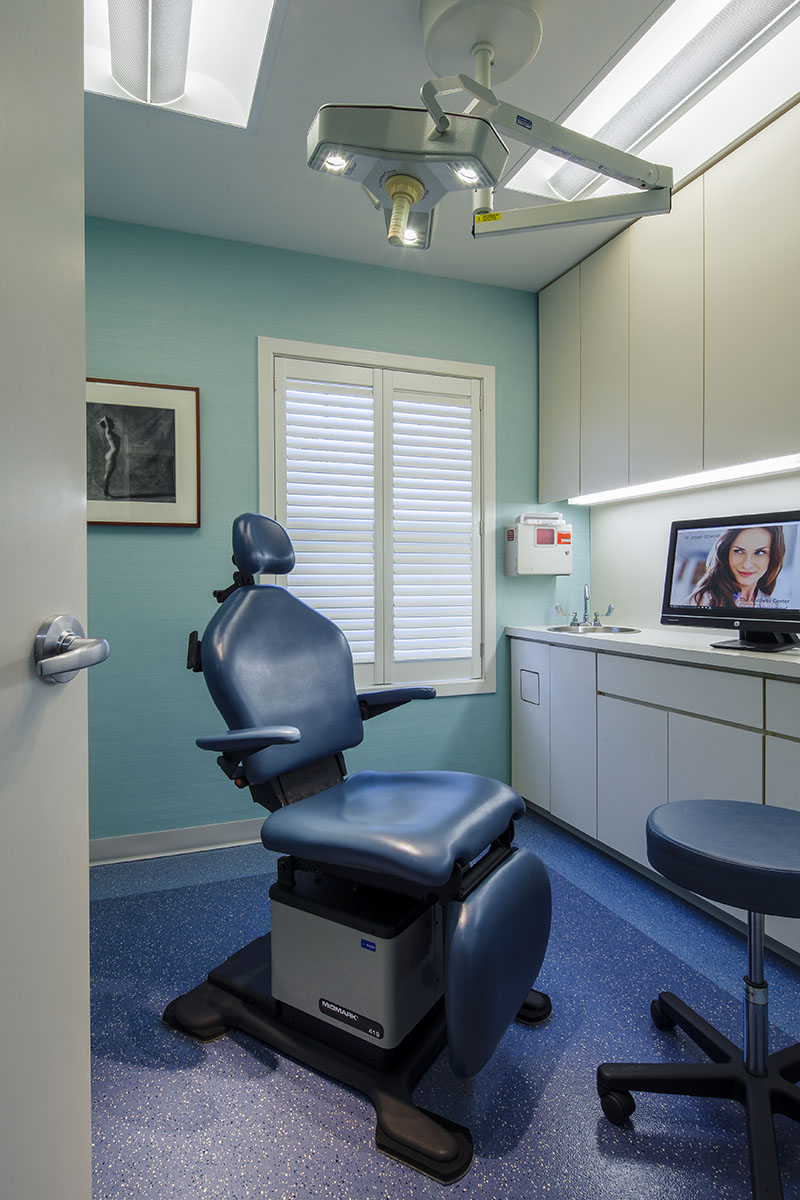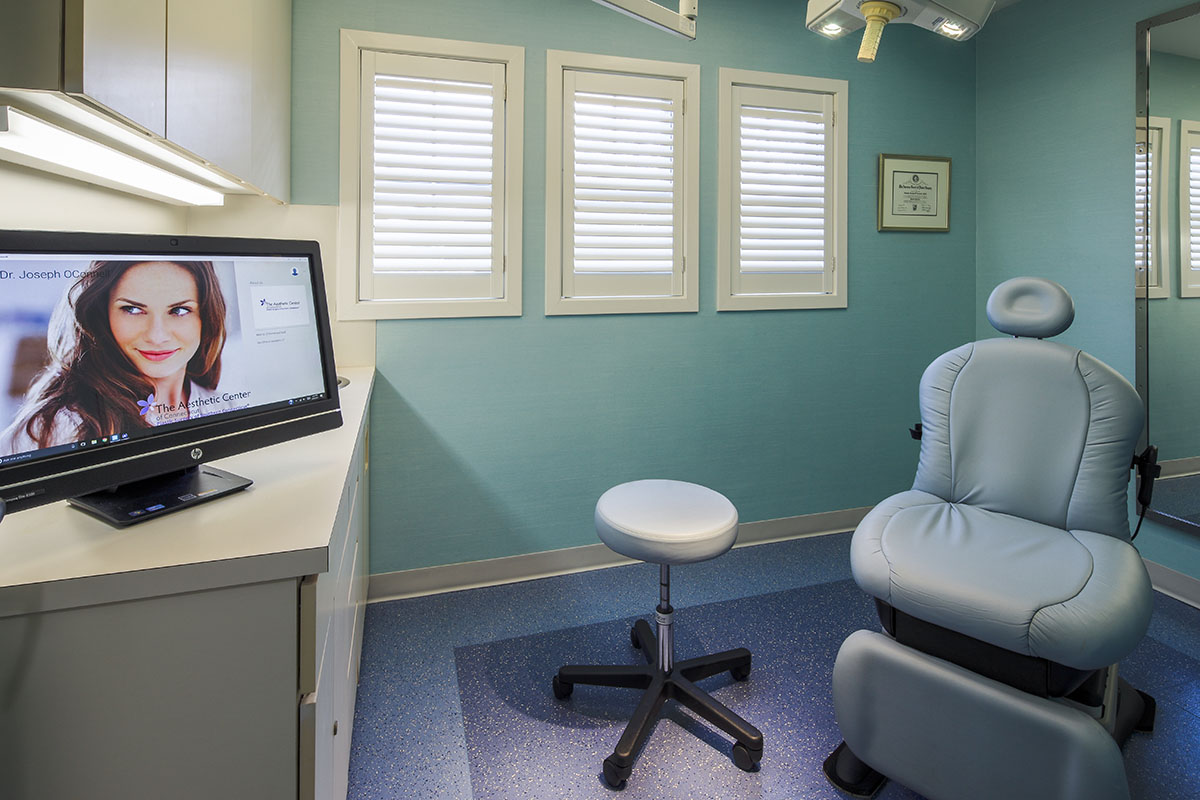 The environment is home-like and barriers between staff members and patients have been eliminated. There are no answering machines or phone menus to navigate. Skin care, laser, and other non-invasive services, including laser hair removal, Intense Pulsed Light therapy, and microdermabrasion, are provided in a dedicated spa-like setting. We are happy to arrange for limousine service and overnight accommodations for our many out-of-town patients.
Complimentary Wi-Fi and satellite radio are provided for our patients and their guests.
No matter how comfortable and beautiful the environment, what makes the difference is our dedicated and knowledgeable team of nurses and administrative personnel who strive to make your visit an exceptional aesthetic experience.
Our Surgery Center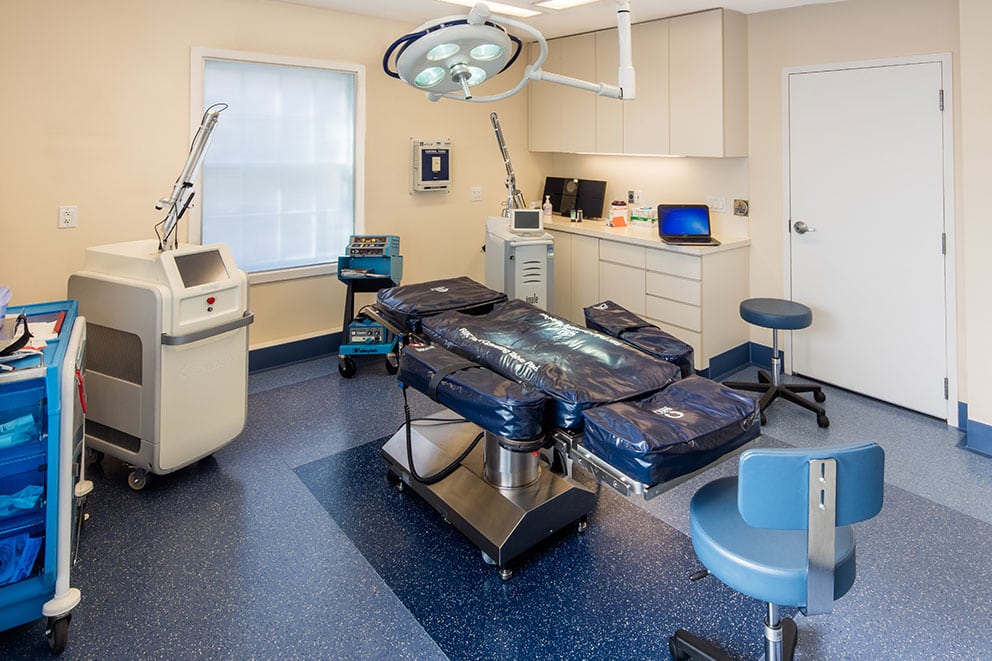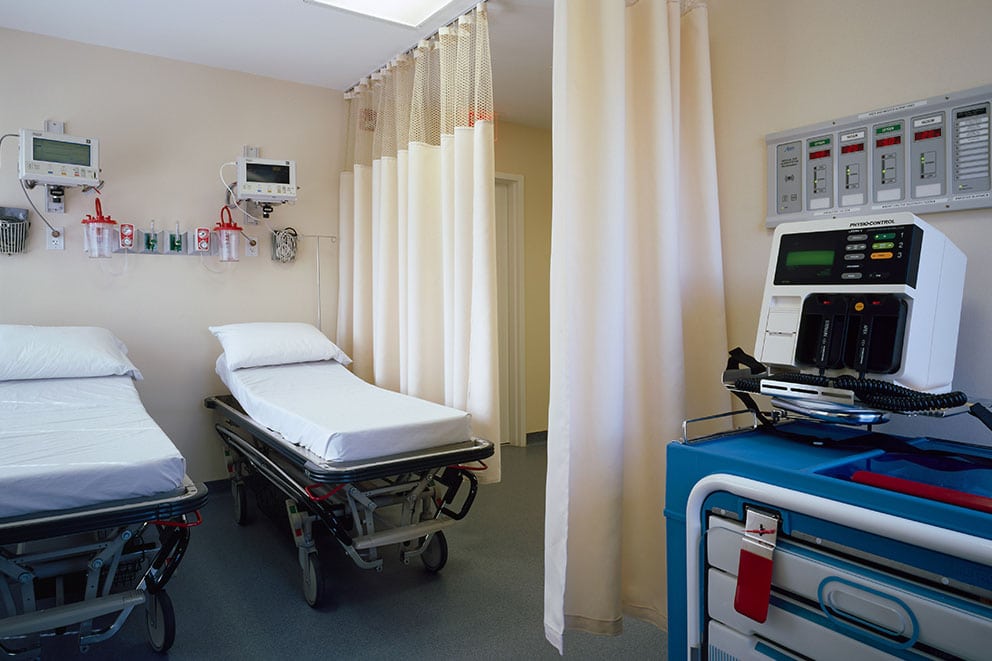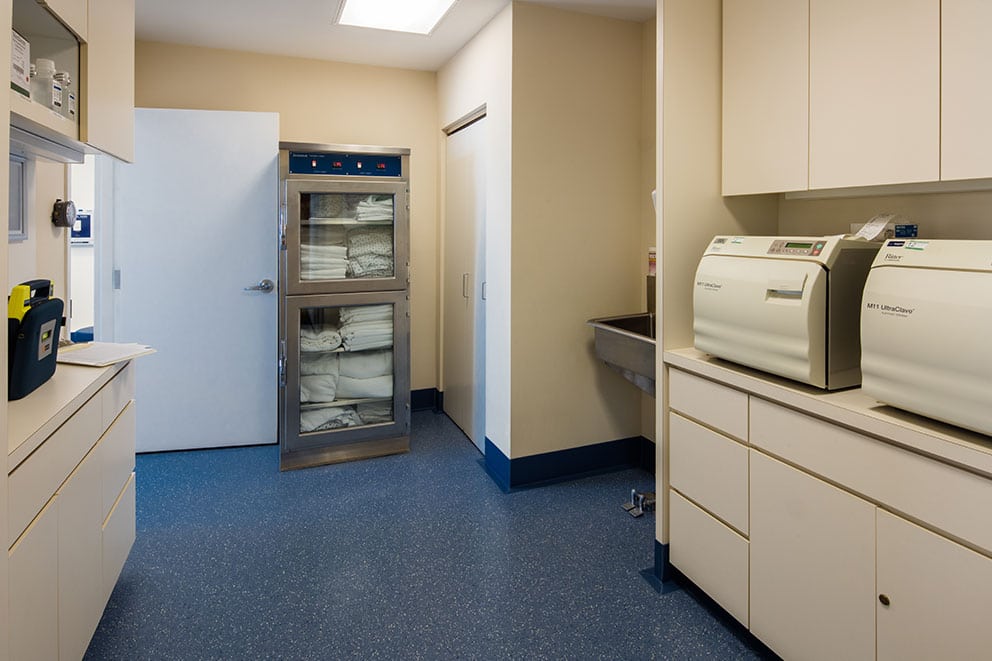 One of our several rooms dedicated to non-invasive treatments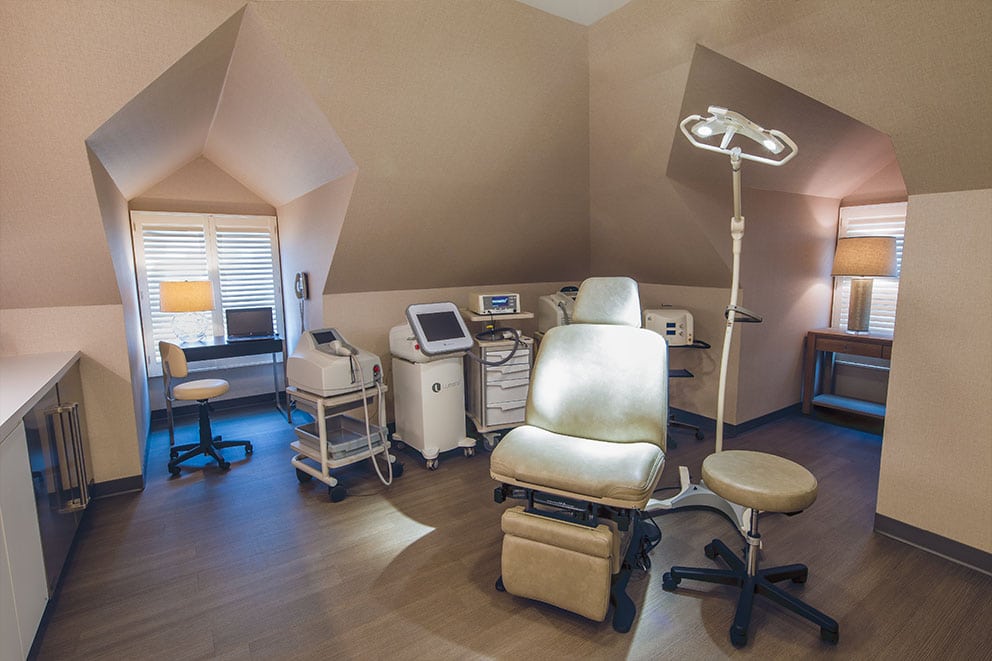 A Consultation Room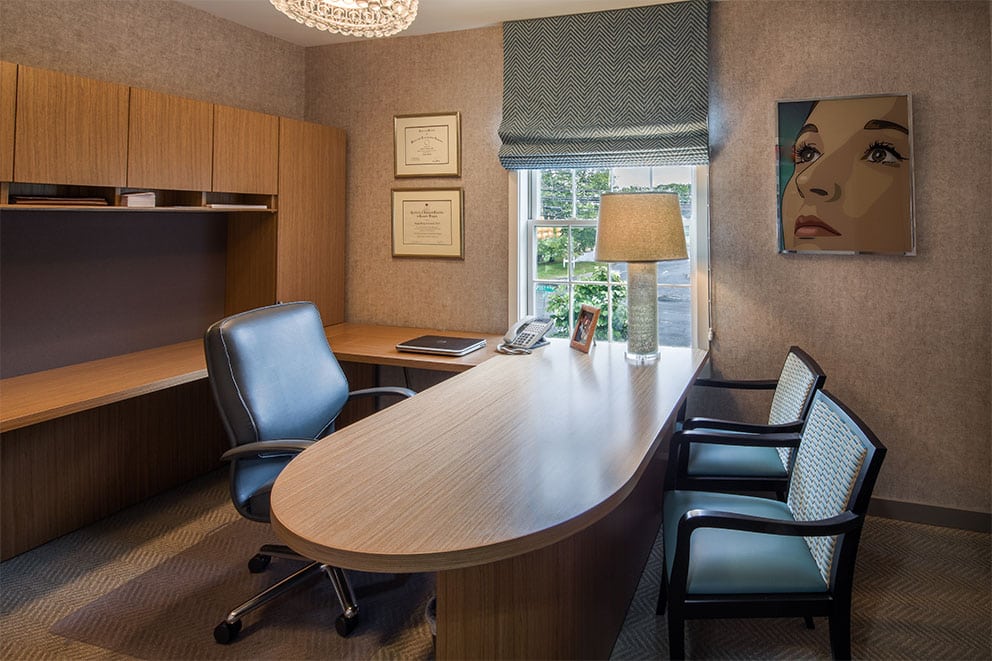 Our dedicated team of nurses and administrative personnel strive to make your visit an exceptional experience.
Schedule Your Visit
Total Aesthetics ™
208 Post Rd. West, Westport, CT 06880
Tel: (203) 454-0044
Contact Us
Get Directions
Stay Connected