Skin tightening with IntraGen™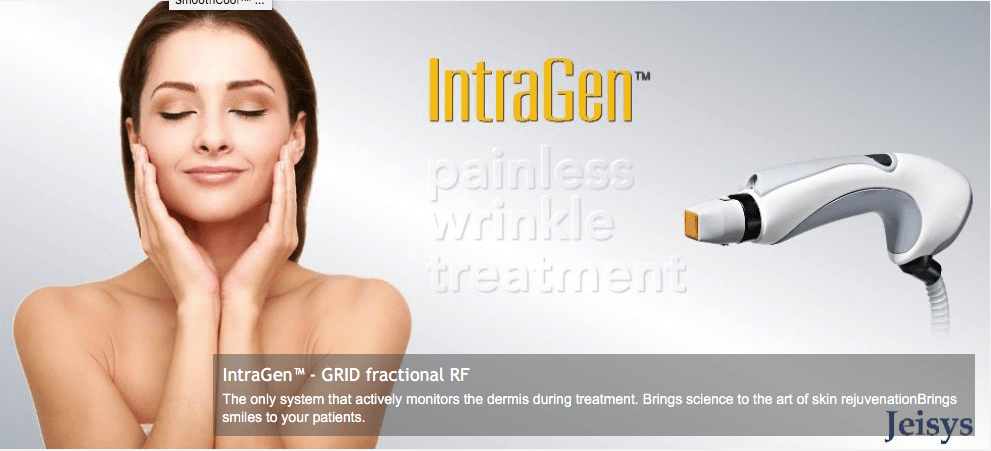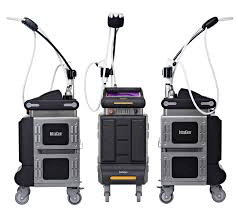 IntraGen is a new non-invasive, monopolar radiofrequency contouring device from Jeisys Medical that safely and gently rejuvenates and tightens skin. IntraGen works by targeting collagen contraction and stimulating new collagen formation by applying Grid Fractional Radio Frequency™ energy. It's completely non-invasive and no anesthesia is required. AtTotal Aesthetics ™ we're especially enthusiastic about IntraGen's ability to tighten the skin of the body, neck, and extremities. IntraGen treatments are much more comfortable than Thermage with a significantly lower consumable cost.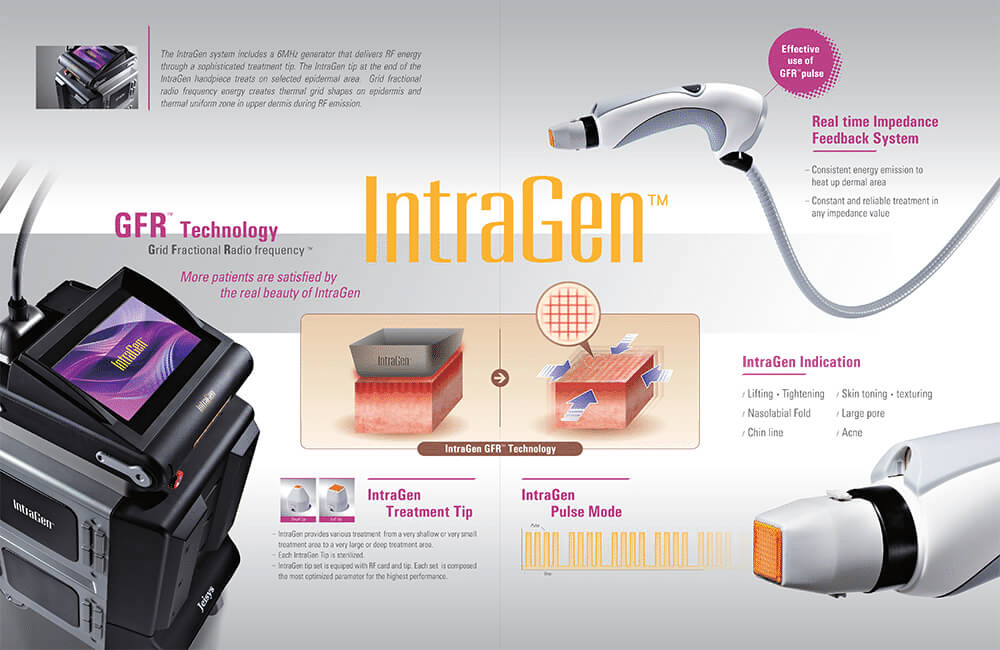 IntraGen FAQs
How does IntraGen work?

Through Grid Fractional Radio Frequency™ technology, IntraGen safely and uniformly heats the deeper layers of the skin to stimulate production of collagen and elastin. The treatment is safe for all skin types.

What are the IntraGen results?

Typically IntraGen treatment will result in:

• Smoother, tighter and more elastic skin – especially on body areas such as the abdomen and extremities
• Improvement of wrinkles and fine facial lines
• Improvement of sagging areas such as the chin and along the jawline

How many IntraGen treatments are needed?

The number of treatment sessions will vary according to your age and the condition of your skin.

What is the IntraGen recovery time?

Most patients are able to return to their routine activities immediately following treatment.

How long will the IntraGen results last?

With proper skin maintenance and care the results can be prolonged for several years.
Our dedicated team of nurses and administrative personnel strive to make your visit an exceptional experience.
Schedule Your Visit
Total Aesthetics ™
208 Post Rd. West, Westport, CT 06880
Tel: (203) 454-0044
Contact Us
Get Directions
Stay Connected