IDEAL IMPLANT®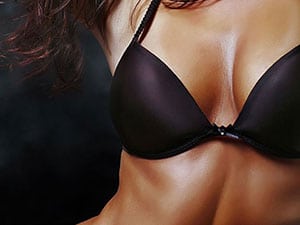 Have you ever wished there was an implant choice that offered the safety of saline with the softness and natural feel of silicone gel? Now, after years of research and development, women have a new, unique alternative that's fully approved by the FDA and available at Total Aesthetics ™ in the preferred smooth, round profile. Designed by a plastic surgeon, the IDEAL IMPLANT® is a structured saline device that utilizes a series of layers to mimic the look and feel of gel implants. The IDEAL IMPLANT® features some of the lowest rates of capsular contracture and rupture on the market, and best of all, there's no need for costly MRI scans to detect so-called silent ruptures. The company's motto is, "Natural feel without silent rupture," and one of the product's most important advantages is, quite simply, peace of mind.
IDEAL IMPLANT® FAQ'S
What are the advantages of the IDEAL IMPLANT®?

Clinical advantages of the IDEAL IMPLANT® are lower rupture and capsular contracture rates, higher rupture strength, and ability to place and remove the implant via a small incision. Because the IDEAL IMPLANT® is a saline-based solution, there is no risk of silicone gel in adjacent tissues, no silent ruptures, and no need for MRI scans to evaluate implant integrity.

Will I need an MRI scan to check if my implants are intact?

Because the IDEAL IMPLANT® is a saline-based device, MRI scans are not necessary—you can simply look in the mirror and see that your implants are intact. The current FDA recommendation is for women who have gel implants to obtain an MRI after the third year of having their implants and then every two years to evaluate implant integrity.

Does the IDEAL IMPLANT® cost more?

Because the IDEAL IMPLANT® is a premium product, it costs slightly more than most saline implants; but if you factor in the long-term costs of MRI scans, they are an extremely cost-effective option.

What are the risks of capsular contracture and implant rupture with the IDEAL IMPLANT®?

Based on current data, the capsular contracture and rupture rates are lower than any other US FDA-approved breast implant.

Can the IDEAL IMPLANT® be used to replace other implants already in place?

The IDEAL IMPLANT® is an excellent choice for women considering implant replacement because of their lifetime warranty and no need for MRI surveillance every two years.

What about implant shape?

Because the IDEAL IMPLANT® utilizes multiple shells to compartmentalize the saline, shape is maintained even when a woman changes position.

What is the IDEAL IMPLANT® warranty?

The IDEAL IMPLANT® comes with a warranty that's among the best in the industry. The warranty provides lifetime product replacement with a 10-year surgical expense reimbursement of $3,500. The IDEAL IMPLANT® is the only saline implant with a warranty that offers replacement for capsular contracture.
Our dedicated team of nurses and administrative personnel strive to make your visit an exceptional experience.
Schedule Your Visit
Total Aesthetics ™
208 Post Rd. West, Westport, CT 06880
Tel: (203) 454-0044
Contact Us
Get Directions
Stay Connected