HydraFacial™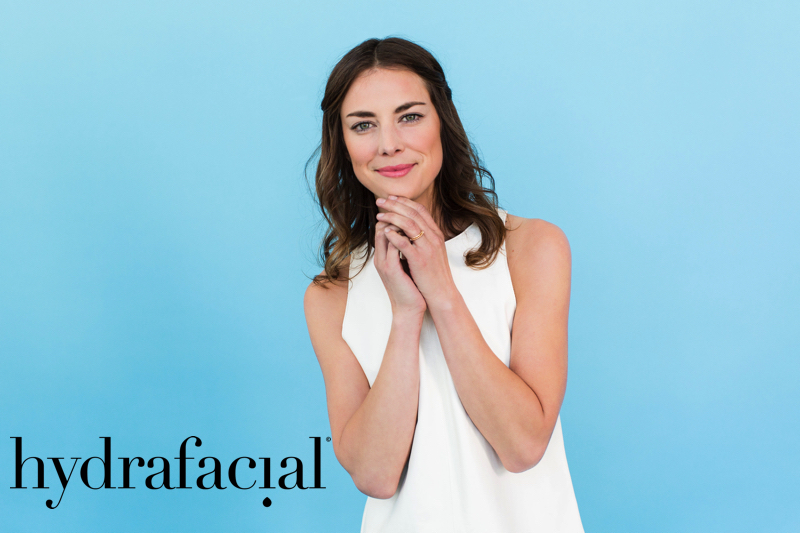 "Take your Glow to Go" with the advanced HydraFacial™ system where 3-Steps and 30 Minutes are designed just for you for the best skin of your life.
HydraFacial™ is a unique system that utilizes "hydradermabrasion" and a proprietary serum delivery known as Vortex-Fusion to exfoliate, extract and remove impurities and dead skin cells. The skin is replenished with vital nutrients and the end result is brighter, cleaner, fresher, softer and younger looking skin. All ages, complexions and concerns can be addressed and there's no downtime or irritation.
HydraFacial™ Can Address All Your Skin Care Needs:
Fine lines + Wrinkles
Elasticity + Firmness
Uneven Tone and Dullness
Texture
Brown Spots +Pigmentation
Oily + Contested Skin
Enlarged Pores
How HydraFacial™ Works
HydraFacial's unique 3-Step, 30 Minute process includes:
Cleanse & Peel – With a gentle resurfacing and exfoliation a new layer of
your skin is revealed
Extract & Hydrate – As debris is removed from pores, the skin is nourished
with intense moisturizers.
Fuse & Protect – The skin's surface is saturated with antioxidants and
peptides to correct problems and maximize your glow.
For That Extra Boost with Hydrfacial™
You can even customize your HydraFacial with their award-winning super serums
to address your specific skin concerns.
BrightAlive Boost – With Brightalive® Booster Serum in partnership with
ZO Skin Health, tone is brightened, discoloration is improved and your skin
will reveal an instant and gratifying glow.
Growth Factor Boost – The growth factors in HydraFacial CTGF specifically
target fine lines and wrinkles and help maintain healthy skin structure and
function.
DermaBuilder Boost – HydraFacial's proprietary Dermabuilder™ is
designed to soften fine lines as well as uneven tone and texture.
Britenol Boost – Britenol™ utilizes Alpha-Arbutin and Vitamin C to target
pigmentation and sun damage and produce a glowing, more even
complexion.
Rozatrol® Boost – In partnership with ZO Skin Health, Rozatrol® Booster
Serum supports a healthy skin barrier function, detoxifies and helps improve
red, sensitized skin. A key ingredient is Rosa Canina Extract for sebum
control and minimizing pore size.
Watch HydraFacial in Action
Our dedicated team of nurses and administrative personnel strive to make your visit an exceptional experience.
Schedule Your Visit
Total Aesthetics ™
208 Post Rd. West, Westport, CT 06880
Tel: (203) 454-0044
Contact Us
Get Directions
Stay Connected