FaceTite

The "Non-Surgical Facelift"
"Surgical Results Without Surgery"
Are you ready for real results without the scars? Are you ready to transform your face and neck but you're just not ready for that facelift or necklift? FaceTite and NeckTite are revolutionary new, FDA approved technologies that can restore the youthful curves and contours of the face and neck without surgery. At The Aesthetic Center we've combined these techniques with some of the newest minimally invasive alternatives to create Dr. O'Connell's signature "Non-Surgical Facelift."
Both FaceTite and NeckTite utilize safe and proven radio frequency technology to tighten and firm the jawline, jowls, nasolabial folds, forehead and neck. Patients can expect up to a 40% improvement in laxity almost immediately with a noticeable increase in skin firmness. NeckTite can even remove fat much more gently than with liposuction and only a tiny incision and local anesthetic are needed.
---
Facetite Results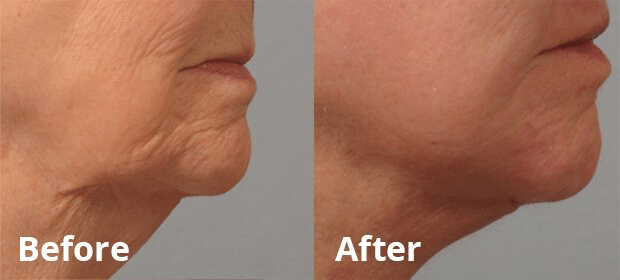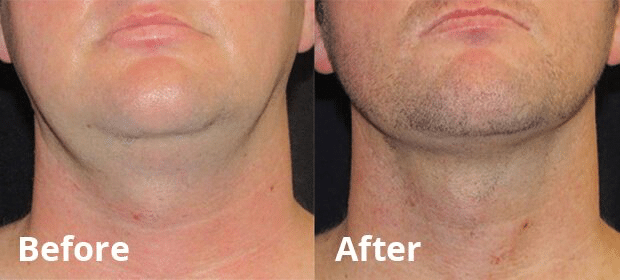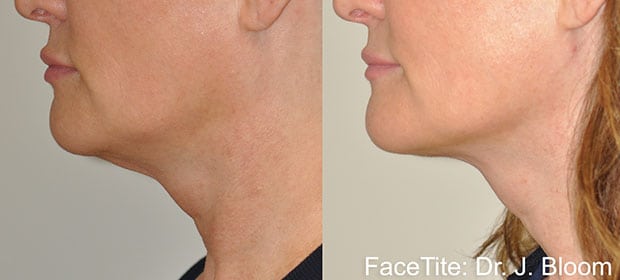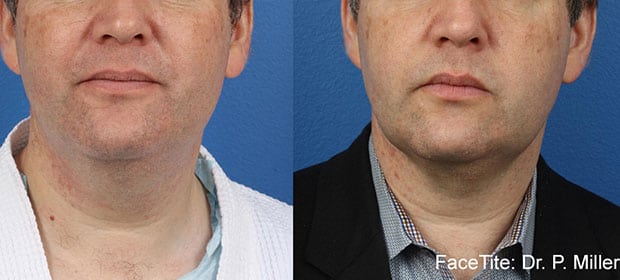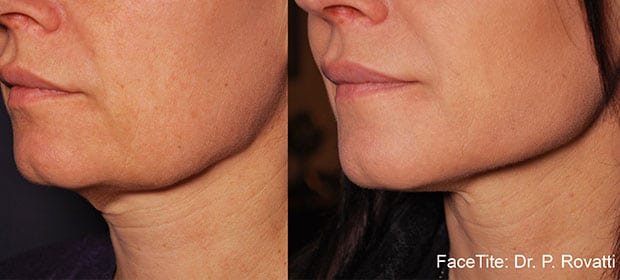 Facetite FAQS
What is the FaceTite and NeckTite recovery time?

Because both FaceTite and NeckTite are so gentle there's virtually no associated bruising or downtime. Only a local anesthetic is used so the risks and downtime of more involved anesthesia don't occur and the recovery times associated with traditional surgery are eliminated.

How long will my results last?

While each patient's genetics and lifestyle will effect the result and its longevity, the results from FaceTite and NeckTite will last up to five years and after that your skin will simply continue to age naturally.

How many FaceTite treatments will I need?

Most patients only need a single treatment to achieve their aesthetic results – it's what we call a "one and done" procedure. Because FaceTite and NeckTite are outpatient, office-based procedures that do not require general anesthesia or sedation, everything can be accomplished in a single day.

How soon will I see results from FaceTite?

While results can be seen immediately (some patients note up to a 40% improvement in skin tightness), the best results are noticeable after 6-12 weeks.

What is the FaceTite Cost?

Pricing for FaceTite will depend upon the number of areas treated and the type and severity of skin laxity. At The Aesthetic Center, treatment with FaceTite will cost approximately one-third the price of traditional facelift surgery.